From Flamingo International Airport it is just a short 10 minutes by car to Bridanda boutique resort.
From Bridanda boutique resort it is just a few minutes walk to the publicly accessible Sunset/Coco Beach and Eden Beach. At Eden Beach there is also a dive school, beach club and the watertaxi to "klein Bonaire". Along the way are shops, bank (with ATM), restaurants and sport facilities.
Our resort is conveniently located close to downtown Kralendijk. Just a few steps away from the main road (Kaya Grobernador N. Debrot), at which many (dive)hotels with facilities and restaurants are located. Thus, a central but quiet location. Everything close by with tranquility and relaxation in and around the resort!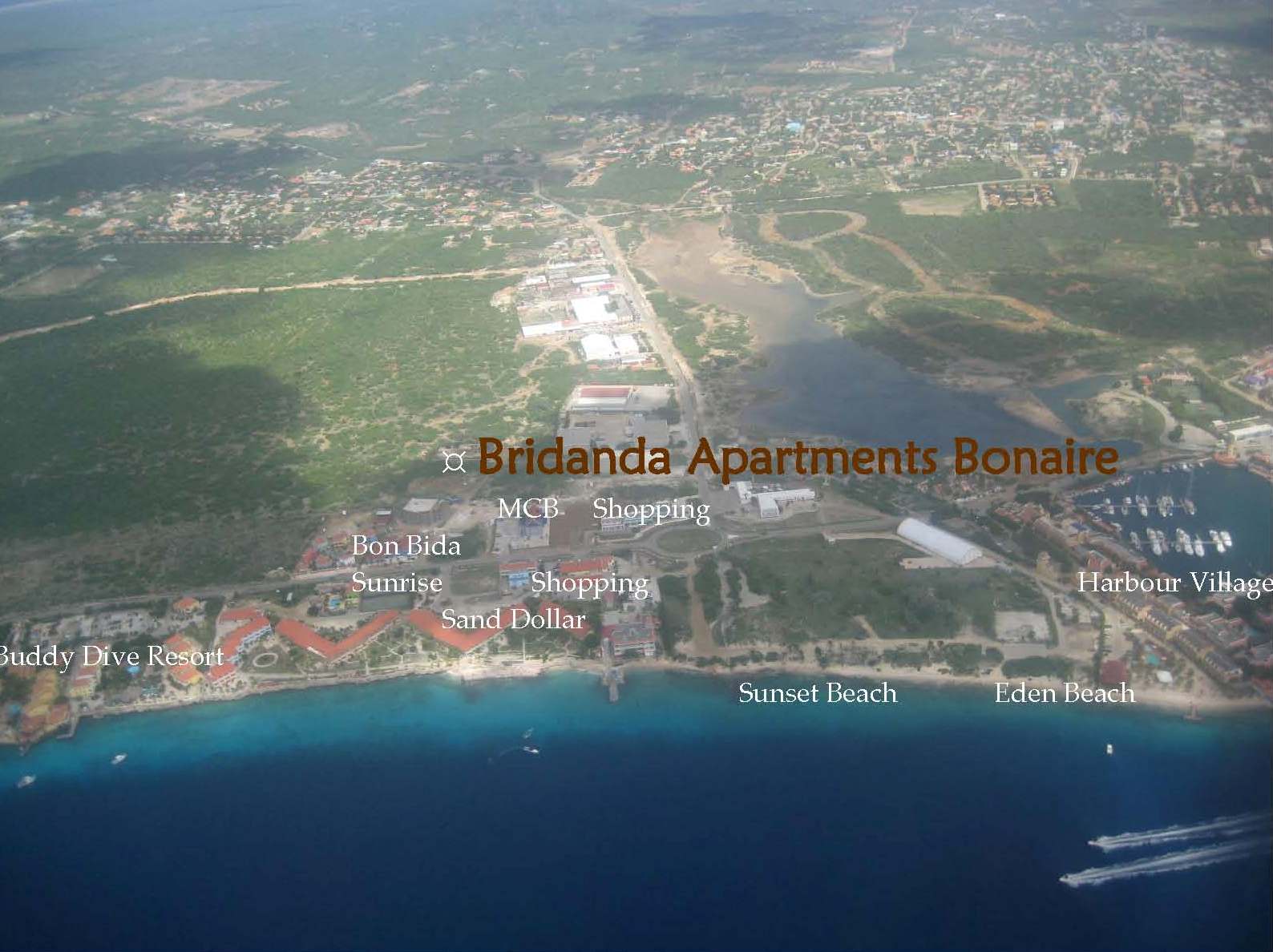 For directions to Bridanda boutique resort from Flamingo International Airport (10 min) click here